Granite counters give your home more than just a place to cook and eat food. Every granite countertop is different. Natural variations in mineral formation and composition form unique granite types. That makes each one a beautiful work of art. Granite isn't for everybody, though; if you aren't willing to have it installed professionally by stone counter installation technicians, you may find your counter on the floor. That's why homeowners call on the experts at Atlantic Tile & Granite when they want a countertop that will last a lifetime.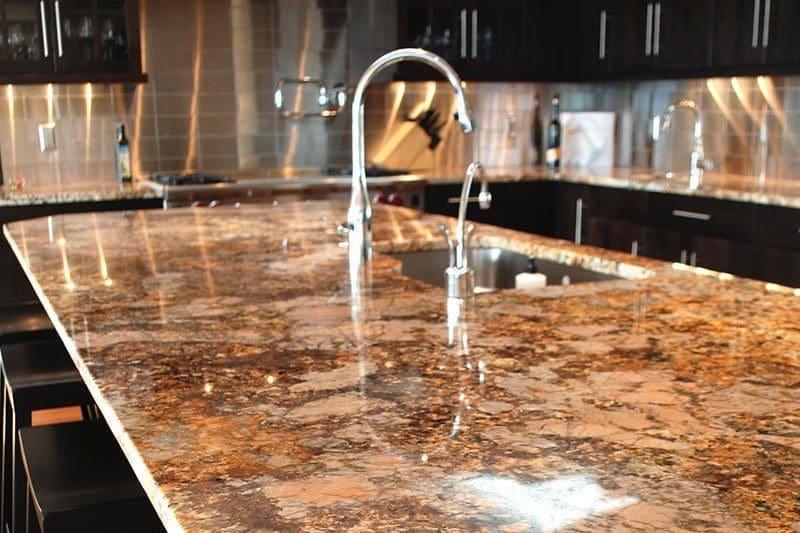 Why choose granite countertops?
Besides looking amazing, there are some excellent reasons to choose granite. Just some of the benefits you'll enjoy include:
Granite is heat resistant up to 500 F. You can place pots and pans directly from the stove to the counter without damage!
Granite is relatively porous. But our complimentary sealant makes it easy to clean and bacteria resistant. Just use water and soap.
Granite adds value. Our countertops improve the value of your home. Unlike laminates, they won't depreciate significantly over time.
Granite is durable. Stone naturally resists heat, cuts, abrasions, and can last a lifetime with proper care and maintenance.
Why Choose Countertops from Atlantic Tile & Granite
Get the expertise you need. We've been professionally installing and fabricating granite counters since we first opened, and we've limited our services on purpose. Our company focuses on granite and tile. This means we never have to hire out, because all of our employees are experts in what we do.
Get the quality you want. Our employees are specialists in countertop installation and design. They know exactly how to construct frames that can support the added weight of granite. This keeps your countertop in place and accounts for additional pressure and weight due to use. Don't let a sub-contractor ruin your counter.
Get the options you're after. We carry a diverse range of different granite types. Color palettes travel from black to white, brown, silver, gold, and everything in-between. We custom cut counters to fit, and can finish edges in a number of different styles.