Marble is elegant and timeless. From ancient statuary to the United States Supreme Court Building, marble has been used for centuries. That is because it is a truly beautiful stone. Though you may be familiar with white marble, it comes in a wide range of colors like gold, beige, and grey. Marble counters can last a lifetime, but they must be installed correctly. That takes the dedication of a professional stone countertop company like Atlantic Tile & Granite. When you want the most from your marble, call on our specialists.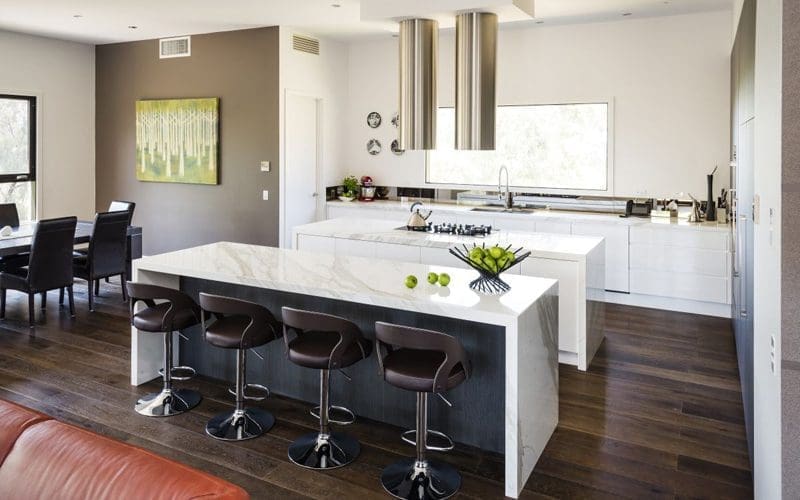 The Benefits of Marble Countertops
There are many reasons to choose marble. Just some of the most common include:
Luster – Marble is gorgeous and naturally brightens any room it is used in.
Heat Resistance – Marble is very resistant to heat, just to a lesser degree than granite counters.
Cooling – Marble stays cold, making it ideal for fireplaces. 
Ease of Use – As a softer stone, marble is easy to work with when creating unique shapes and cutting edges.
Durability – Though not as strong as granite or quartz, marble is still very strong.
WHEN YOU CHOOSE US FOR YOUR MARBLE COUNTER SPECIALISTS YOU'LL RECEIVE:
The customization you're looking for: Customization is key. A countertop should match your vision for what a kitchen should be. We'll work closely with you to design your countertop shape and edging to fit the flow of your home. We work with local materials suppliers to get excellent pricing on marble. Since every counter is unique, you'll have nearly limitless options at your disposal.
The expertise you need: As stone countertop experts, we've designed our company around performing a handful of services to the highest degree. All of our employees are experts in their fields. From our fabrication team to our carpenters and installation technicians, we don't outsource work. You get the quality you're expecting without any of the questionable workmanship a sub-contracting general contractor may provide.
The installation you want: We only employ highly skilled and extensively trained technicians because there are no short-cuts for a quality installation. Because of the additional weight stone countertops bring to the table, support must be provided. If this isn't constructed correctly it can lead to lilting counters and worse, complete collapse.