The perfect countertop can transform a kitchen. It can act as a centerpiece, set the tone for a living space, and the right material can provide multiple functions. There are a lot of options for countertops, but none are as luxurious as stone countertops. Quartz countertops are visually rich and exceptionally durable. Granite countertops are relatively porous, but heat resistant up to 500 degrees. Marble countertops are elegant and timeless. Our staff will help you choose the right countertop material based on your needs and our technically skilled installation staff will make sure it is installed properly. New countertops not only transform the look and feel of your home, but also add value and functionality to your living space. Are you ready to transform your home with new countertops? Start with a free onsite estimate.
Atlantic Tile & Granite is your local countertop design and installation expert. With years of experience, we have transformed over 5,000 homes. Take a look at some examples of our work, then call us to begin your bathroom remodel process.
Serving The Entire Seattle Metro Area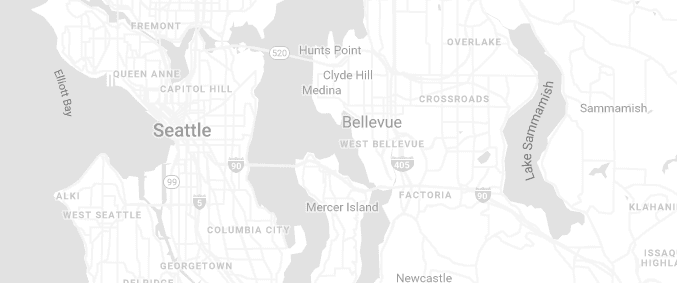 Atlantic Tile & Granite has been proudly making granite countertops, quartz coutertops and marble countertops for over 18 years, turning homes and offices from Seattle, Sammamish, Bellevue, Bothell and other areas into a piece of art.