Liliya
Posts by Liliya :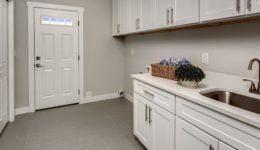 First 5 Crucial steps to get a remodel estimate.
Step 1
SCHEDULE AN ONSITE ESTIMATE
An onsite survey must be conducted. A complimentary initial in home consultation will provide us with the scope of the project. The project manager will take before photos for reference and measure and take note of the area. Let the contractor know if you're remodeling your home or flipping a home or if it's your third home that you're upgrading. Specify any area of emphasis if any, be as specific as possible. There is so many moving parts in remodeling that its very important that you have a clear scope of work for the project manager to bid on. Adding things later in the game will might extend you project deadline and cost you more.
Step 2
SELECT MATERIALS
Materials need to be selected. Higher end material will extend installation due to detail orientation and will raise the cost of the project. It is important that materials are available locally if not that they are ordered in a timely manner not to extend the project deadlines. Materials can be ordered or provided by the homeowner or by the contractor. If you want a quote with materials included, let your project manager know in advance. Assume nothing and ask about everything.
Step 3
SET A PROJECT TIMELINE
Time frame that you wish to accomplish the project in. Depending on the time of the year some contractors are busier than others. The season which you decide to do the project in will not change the cost of the project. Remodeling a bathroom with high-end finishes can take up to 8 weeks. A kitchen fully gutted can take up to 3-12 weeks. Setting realistic deadlines will help the contractor assess their eligibility.
Step 4
PROJECT BUDGET
Your budget will essentially dictate the extent and quality of your remodel. Be very clear about what you want to accomplish with your x amount of dollars. Your project manager will advise you on the best way to approach the given challenge and make suggestions that could alter your project but deliver a satisfactory result. A great place to get an idea on the value of a remodel (or the value you get if you sell the house later down the line) is the cost versus value report by Remodeler Magazine that comes out every year.
Step 5
CONTRACT
Let us know in advance if you would like a contract, we provide it per your request when you are ready to schedule the project and make a deposit. Typically homeowners with larger projects prefer a contract just to be safe and familiar with our companies terms and conditions. Our company is licensed, bonded and insured. We have over 400 reviews online.
Kitchen Remodels Gallery

Kitchens are the heart of the home! Here are a few examples of kitchen remodels we have designed and installed for our wonderful clients. Whether your space is small or large our designers and craftsman will help you create the kitchen of your dreams.